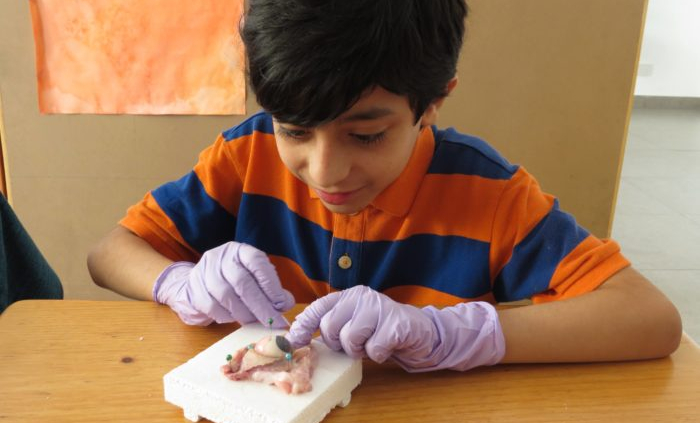 Written by Sharlyn Dieguez, trinus psychopedagogue
It is interesting to see how young children experience new situations as they play. Young children make sense of their world by hearing, touching, seeing, tasting and smelling. When they are offered a new toy, they squeeze it with their hands or put it in their mouth. They want to feel the toy in a variety of ways. They put the toy in their mouths and around their noses to taste and smell. They listen to sounds the toy makes. Then they notice if there is a relationship between squeezing the toy and the sound it makes.
We can't really get to know the world without using our senses. If you think right now of a happy memory of your past it may include, sounds, smells, flavors or even temperatures. For example, I love how I used to go at 6 am with my family to the beach and feel the cold sand under my feet and the smell of the breeze in the mornings. It was so special for me, to feel connected with nature and my family. But my brother might remember this event differently. Differently because he might remember other details.
Learning is an individual process, and what works for one person may not work for another.
The most common way of teaching is by implementing either a visual or an auditory style, yet sight and hearing are only two of the senses. What about smell, touch and taste? There can be so many senses involved in learning, like the sense of orientation and the sense of humor, which will develop a stronger neurological connection, making learning easier. This is where multi-sensory learning comes in.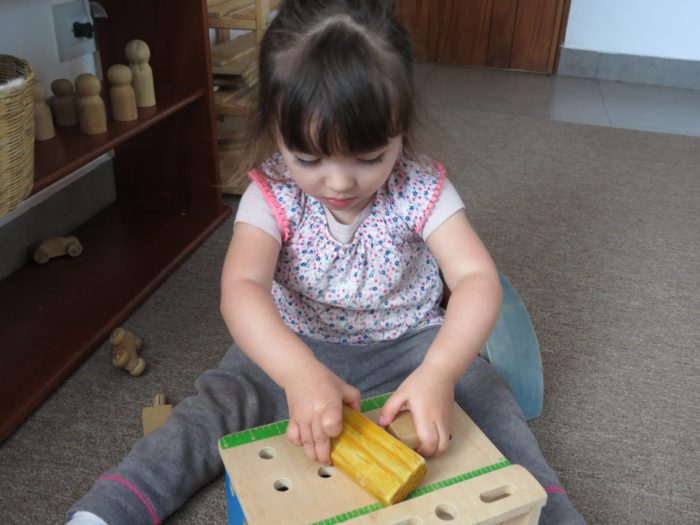 Studies show that certain parts of the brain activate during learning; therefore, visual learning will activate a different part of the brain than would olfactory learning, for example. In a report by D.G. Treichler, as cited in the journal "Trends in Cognitive Sciences," he stated that "People generally remember 10% of what they read, 20% of what they hear, 30% of what they see, and 50% of what they see and hear." Combining the senses is of benefit to students of all learning styles.
In the classroom, active learning helps students recall and associate. Incorporating the senses in a multi-sensory manner activates more of the brain and allows students to develop the skills necessary to succeed. It is not the same to listen to the teacher's explanation than to sing, move, talk about the theme, paint, or even act it out.
So when you are explaining something to your children use the multi-sensory method. Be creative! You will notice how they learn better this way.
We cannot talk about learning from all the senses without mentioning the importance of being outdoors. Learning that takes place outside of the classroom readily incorporates the senses. From the scent of a wild rose to the sound of water splashing over a waterfall, there are numerous experiences to be had. According to "Learn through experience", adventure education takes place outdoors, often in more remote areas that are distanced from city distractions. In these environments, students can gain context from an environment when they incorporate all their senses. Experiencing new material is rewarding, and it lets our children remember more material and attach more meaning than with passive absorption alone.
Most of the time we take the development of our senses for granted because automatically we use them every single day. But, it is important to recognize that we learned from our senses and we still continue to know the world through them. We should love and embrace each function of our senses and continue learning and knowing the world through them.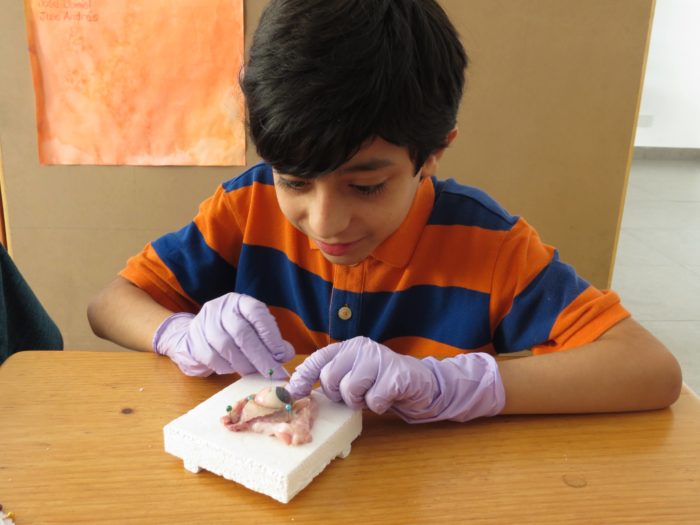 https://trinus.org/wp-content/uploads/2020/02/IMG_9396-1-e1582822580871.jpeg
525
700
cassandra
https://trinus.org/wp-content/uploads/2022/01/logo-trinus.png
cassandra
2020-02-27 16:59:12
2022-02-02 15:17:05
Learning Through Senses