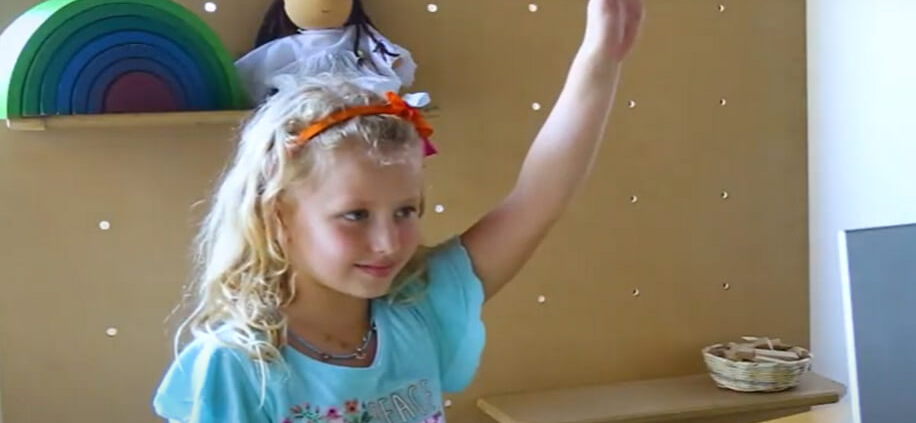 Pre-recorded or live virtual lessons, that is the question….
Written by Miss Petersen, Main Grades Educador in Trinus
As a Waldorf educator, if someone had said to me back in February 2020 that I would be finishing the current academic year and BEGINNING the following year with online distance learning- I would have immediately dismissed that as absolutely ridiculous. Yet here we are…. Ready to begin with our Trinus Distance Learning Program, unsure of when we will be returning to our classrooms.
All the schools across the country (and the world) have implemented various strategies and ways of running their online programs. At Trinus, we have tried to design our Trinus Distance Learning Program in such a way that it upholds our vision, our core values and our commitment to the Waldorf pedagogy.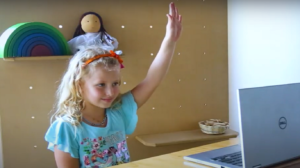 One of the key differences between the Waldorf system and mainstream education systems is the emphasis that is placed on the connection that exists between the child and the educator. Classrooms are imbued with warmth and love as children learn and develop healthily when they feel safe. Educators shake each child's hand every morning and that physical contact and looking into the child's eyes tells the educator a lot about how that child is starting the day. Child observation is practiced throughout the day as much is revealed in a child's movements, posture, drawings, gestures, mood and body.
At the center of our Trinus Distance Learning Program is daily zoom lessons with the educators. This is the closest one can get to keeping the warmth, connection and classroom community alive in a virtual platform.
One could say that pre recorded videos are one sided (or dead) in TWO ways: Firstly, the educator is recording content into a camera. She is not teaching and looking into her children's faces; she is probably focused on staying within the time limit and not saying the wrong thing from her "script". Secondly, the children are then just watching their educator on a screen, not actively participating in a lesson because they are unable to change or influence what is about to happen. They are watching something that is happening in front of them- same as when they are watching television.
When a educator meets her children through Live virtual sessions, two TOTALLY DIFFERENT experiences are created: The educator gets to see who she is teaching, which means she can focus on the children and respond to their needs. And children get to see their educator; they are expected to participate by answering questions and they can share their thoughts/opinions and shape what is unfolding. And this is where magic can STILL happen even in an online learning space.
Pre recorded lessons, in a sense, ask nothing of the children. They don't even have to really pay attention because they could always pause, stop or rewind. In a platform like zoom, lessons have the possibility to be alive. As it is happening in real time, children are called to pay attention, participate and connect with the content.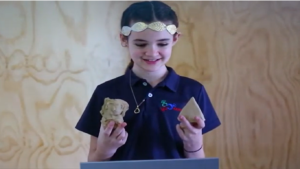 Pre Recorded lessons are also isolating as a child is kept in their house just watching something on a screen. Live virtual lessons take children out of their houses and into the homes of their friends and their educators. Seeing everyone together is a powerful way of showing the connection that we still have even though we are not physically together. This connection and sense of community is now more important than ever before! It keeps our children open to the world and to their friends. I have seen first hand the deep excitement, love and relief that happens when children see each other.
Of course learning and teaching young children in an online platform is not ideal, but that doesn't mean we cannot make it work. It does not mean that we cannot make it as healthy as possible for our children.
As this pandemic has carried on longer than we ever imagined, it is important that the live virtual lesson is treasured and nurtured as a way we keep our children CONNECTED. Connected to their learning. Connected to their classroom community. Connected to the Trinus community. Connected to the outside.
https://trinus.org/wp-content/uploads/2020/08/Pre-recorded-or-live-virtual-lessons.jpg
592
916
cassandra
https://trinus.org/wp-content/uploads/2022/01/logo-trinus.png
cassandra
2020-08-06 17:11:42
2022-02-02 14:19:45
Pre-recorded or live virtual lessons, that is the question….