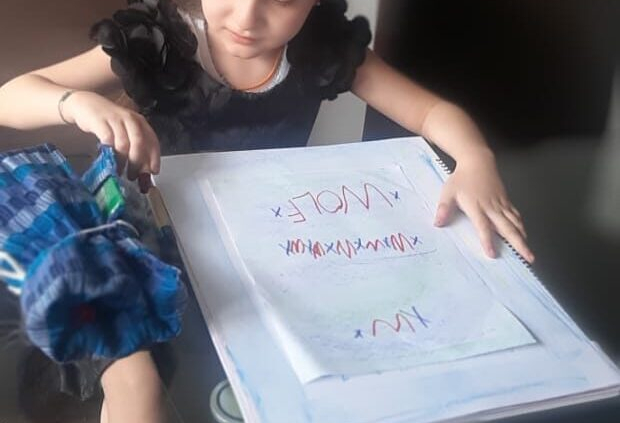 Benefits For Kids Learning A Second Language
Reading time: 4 minutes
Author Bio:
Cristin Howard runs
Smart Parent Advice
, a site that provides parenting advice for moms and dads. Cristin writes about all of the different ups and downs of parenting, provides solutions to common challenges, and reviews products that parents need to purchase.
It can be challenging to help your child learn a second language. So here's a list of great reasons why it's worthwhile. If you find your enthusiasm for language learning flagging, you can review this list to recover your motivation. We've identified the benefits your child will experience, right now, as well as in the future.
Immediate Benefits
Improved Ability to Focus
A study done at the Cornell Language Acquisition Lab showed that children who learn a second language are better able to focus. Even in the face of distractions, children who have a second language can block them out and keep their attention on a single thing.
This ability to focus is believed to be because learning a second language exercises the part of the brain responsible for selective cognitive processes. In other words, because they have learned to choose a language selectively, then can apply this selectivity to other aspects of their lives.
Faster Learning With More Fluency
While children are young, their brains are hardwired for language learning. The older they get, the harder it is to pick up new languages. So the earlier you start them learning a second language, the more quickly they will pick it up. This is in part because they have less to learn while they're young. They can focus on the vocabulary that they need. The older they get, the more they have to learn to get started.
Ultimately they are likely to reach a higher level of fluency than if they started to learn that language later. Starting with a small vocabulary makes it easier to get comfortable with the building blocks of a language.

Better Problem Solving Skills
Children who hear and speak two languages are getting much more cognitive exercise. There is much more processing going on inside their head. This extra work has benefits beyond the ability to speak a second language.
A study looking at preschoolers showed that even at that young age, they were experiencing benefits. The bilingual children were able to sort objects into groups based on shape more accurately. They could do this even when it meant matching against color: Eg, a round green shape into a blue bin.
Future Benefits
Wider Vocabulary
Kids who speak a second language end up having a broader vocabulary in their first language. They discover that there are lots more words to know, and some begin to 'collect' them. Having a wide vocabulary in any language is an early indicator of academic success.
Higher Academic Performance
As we've noted, children who speak two or more languages have advantages in processing information. This is what lets them focus on one thing while ignoring distractions. Studies have shown that this applies to spoken language as well. So bilingual children can focus on verbal information, even when there is background noise.
It's thought that this is responsible for an improvement in their academic performance. After all, it's a lot easier to learn in class if you can tune out other kids chatting so you can listen to the teacher.
Encourages Creativity
The language that we speak can shape the way that we think about the world. Language is a tool that we use to describe everything around us. Each language does this in a slightly different way. So the more languages your child speaks, the more views they have on the world.
When a child is used to looking at the same things from slightly different viewpoints in their day to day life, it fosters creativity. They automatically look for more than one solution, more than one answer. This creativity can have all sorts of benefits as they grow older, especially when it comes time to find a job and perform in the world of work.
Can Protect Against Dementia
This one is a benefit that you're probably not going to be around to witness. But, bilingual people have significantly lower rates of dementia and Alzheimers. The act of speaking more than one language is a great mental exercise. So you're giving your child tools for success and health at all stages of their life by helping them to learn a second language while they're still young.
There are plenty of reasons to persist and help your child pick up a second language while their brain is programmed to do so.
https://trinus.org/wp-content/uploads/2022/02/WhatsApp-Image-2020-10-01-at-3.10.04-PM-1-e1602729458381.jpeg
726
620
cassandra
https://trinus.org/wp-content/uploads/2022/01/logo-trinus.png
cassandra
2020-10-15 02:35:09
2022-02-01 13:19:44
Benefits For Kids Learning A Second Language